Distributed Antenna Systems (DAS) Prove to Be an Integral Part of Union Electrical Team Service
Updated: Dec 24, 2019
Distributed Antenna Systems (DAS) Prove to Be an Integral Part of Union Electrical Team Service Offerings
Posted: March 18, 2019 Technology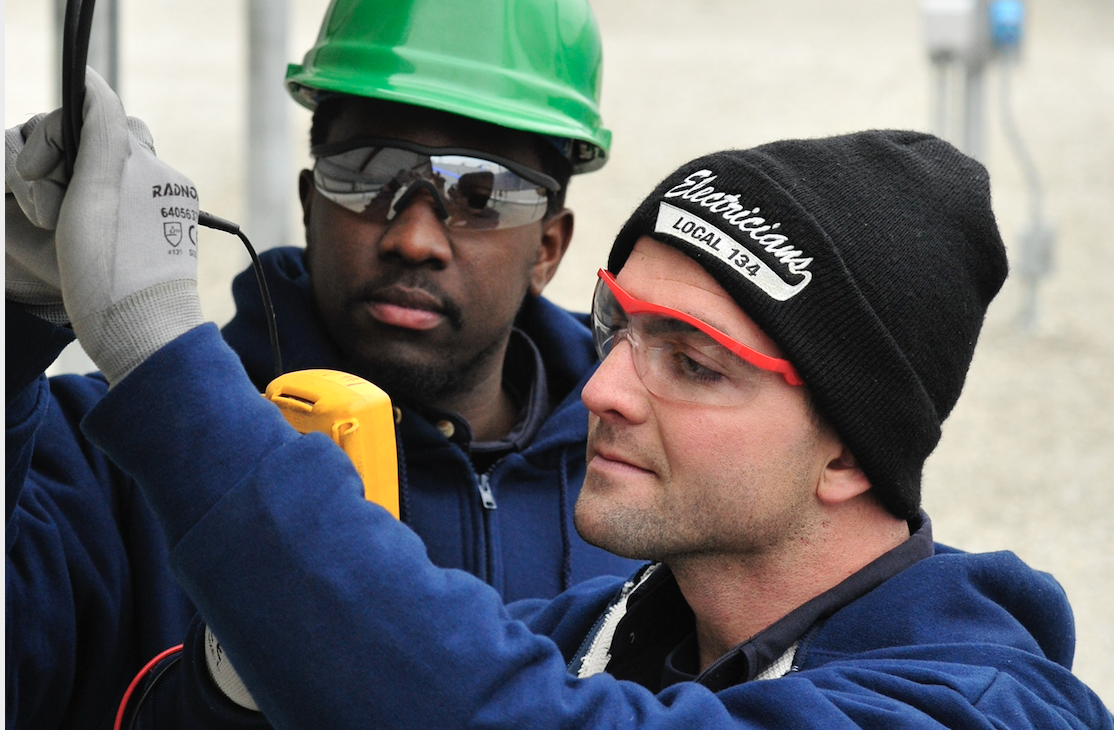 Thomas Pedergnana, Director of Wireless Networks, Malko Communication Services of Skokie, Illinois recently offered his insight on the opportunities and challenges of working on wireless construction projects.
Pedergnana regards wireless services as "the 4th utility necessary to a building's completion." Consequently, wireless communication opportunities are growing and evolving and he envisions plenty of future opportunities for trained electrical contractors to work in this area.
Pedergnana's team is actively tackling wireless installation challenges and supporting other union electrical contractors on a variety of projects.
"We are successful providers of communication systems because of our ability to combine a deep understanding of the wireless networking processes and the unique planning and installation required to successfully install and integrate a wireless solution in all venue types: healthcare, government, universities, new construction, Class A Office buildings, and beyond," Pedergnana said.
Pedergnana attributes that success to the dedicated Wireless Division that provides value to their customers with trained electricians, an experienced Management Team, and strategic partners to deliver a complete turnkey wireless solution offering. These electricians are highly regarded because they are certified and experienced in all of the required wireless installation testing and installation standards. One requirement on most DAS buildings is the need for Sweep and PIM Testing Certified Electricians. Both tests are required to certify the physical installation and wireless transmission capabilities of a system.
Primary challenges for electrical contractors are working with the sensitive ½ inch coax cable used for these communication projects and understanding the complex layers of standards and protocols enforced. The Wireless construction space is not an area that you should jump into without experience, training, or a trusted installation partner.
"Contractors that are not trained that found their way into these types of projects often times realize exactly how difficult the material and stakeholders are to work with," Pedergnana said. "Knowing how to handle, install, and test the cabling is a core competency for an electrical contractor."
Pedergnana's advice to other electrical contractors is to "take the time to invest resources into training a team, understand the systems, certify a team, and you can add this to your portfolio of services"
As wireless communication service opportunities abound, trained electricians will be needed to meet the challenges of wireless communication installation services in buildings. Electrical contractors will be required to understand systems, be experienced and certified, and knowledgeable about testing parameters.